Liberty Paperwork Solutions was founded in 2007 with the goal of becoming the most trusted Daily Money Management service in New Jersey. We provide custom-tailored solutions for families and working professionals who want to take control of their financial paperwork, personal information and time. 
Our specialists have the experience and tools to complete your administrative projects on time with complete accuracy and confidentiality.
Our Core Values:
We will always act in the best interest of our clients to maintain their well being.
We will protect our clients' right to privacy and confidentiality at all times.
We will uphold a high standard of competence and maintain detailed, accurate financial records.
We will treat clients, family members and colleagues with fairness, discretion and integrity.
We will stay current with issues affecting our clients (health insurance, consumer fraud, etc.).
Liberty Paperwork Solutions is a proud member of the American Association of Daily Money Managers, which promotes growth of our profession, the quality of its membership and the strict standards of ethical and excellent client services.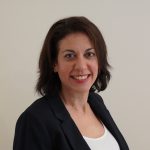 Emily Lutz founded Liberty Paperwork Solutions after seeing her own grandmother struggle with the stress of day-to-day paperwork. She has a professional background that includes 10 years on Wall Street, most recently as an Assistant VP at BNP Paribas. Emily enjoys spending time with her husband and son, reading, listening to music, and is on a mission to complete a 100-mile bike tour. She regularly gives talks about protecting against scams and identity theft and has a Bachelor's Degree in mathematics from the State University of NY at Binghamton.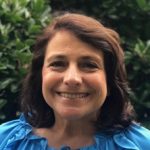 Christi Mitzak joined Liberty Paperwork Solutions in 2017.  A graduate of Fairfield University, Christi holds a Bachelor of Science degree in Management and Information Systems.  Outside of the office, she enjoys spending time with her husband, three sons and her friends. Her perpetual puppy (a very lively Bernadoodle)  makes sure she walks many of the local parks on a daily basis.
Ann Overholtzer joined Liberty Paperwork Solutions in 2019.  Ann graduated from Mount Saint Mary College with a BSN. When not in the office, Ann likes to spend time with family and friends and her two dogs.
Helen Benson has been a valued member of the LPS team since 2017. Helen graduated from the School of Management at Binghamton University with a Bachelor of Science in Accounting. When not in the office, she enjoys watching her boys play hockey and lacrosse, reading and attending concerts.
Fully Insured
Member, American Association of Daily Money Managers