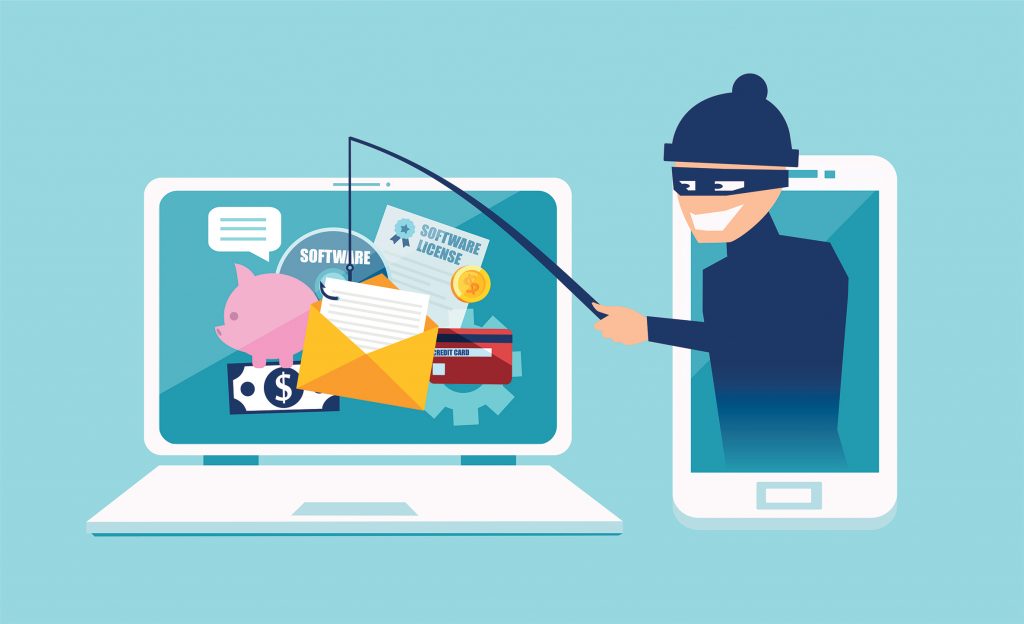 The new coronavirus COVID-19 has affected the lives of millions of people around the world. While you and your loved ones may already be taking steps to protect your health during the pandemic, you also need to protect yourselves from a new threat: scammers.
Through phone calls, emails, and text messages, cybercriminals are using the COVID-19 crisis to target prospective victims. In an effort to steal your identity, some scammers may lie about investments, Social Security payments, or sending virus testing kits in exchange for personal information. Others are using fake COVID-19 emails to trick recipients into opening attachments that then download malicious software to their devices.
References to the virus in spam emails and "phishing" attacks (when hackers try to gather personal information using deceptive e-mails and websites) began to emerge in January, and have spread exponentially like the virus itself. According to Google, there has been a 350% increase in the number of active phishing websites since the beginning of the year.
Protecting yourself from cybercrime begins with awareness. Here are a few of the current scams you should know about:
Coronavirus Phishing Emails
Security experts are advising people to watch out for phishing emails that pretend to be from legitimate organizations with important information about the coronavirus. If you click on an attachment or embedded link, you're likely to download malicious software – known as malware – that allows hackers to access your personal data.
Beware of any coronavirus-themed emails that seek information like your Social Security number or login details, and never respond with personal data. Check the email address or website link closely and watch for things like generic greetings, spelling and grammatical mistakes, and phrases like "act now." These may indicate that an email is spam. Immediately delete all emails that look suspicious.
Coronavirus Test Kit Scam
The Federal Communications Commission (FCC) has warned the public about phone scams preying on virus-related fears. One current robocall scam offers to deliver fake coronavirus test kits in exchange for personal information. Other scammers are selling virus cures and vaccines that do not exist.
Social Security Scam
This scam specifically targets senior citizens. Callers pretending to be from the Social Security Administration threaten to suspend your Social Security within 24 hours due to fraudulent activity found on your account. Victims who provide personal information risk having their identity stolen.
Investment Schemes
Capitalizing on recent developments in the economy, scammers have been targeting investors. In particular, you should be wary of investments that are tied to the threat of COVID-19. For instance, scammers may claim to be raising money for the World Health Organization or soliciting donations for companies making preventative drugs or vaccines, surgical masks and gowns, ventilators, and other medical equipment.
Government Stimulus Payments
The FCC has also warned consumers about scams related to the COVID-19 stimulus funds the government will be issuing to individuals and families. Beware of calls or texts asking you to verify personal information or bank account details in order to release the funds. Keep in mind that government agencies will never request your personal information over the phone.
It is easy to let your guard down during these chaotic times. Now more than ever, it is important to stay informed and alert – and to help ensure that your loved ones or clients protect their identities and finances, too.