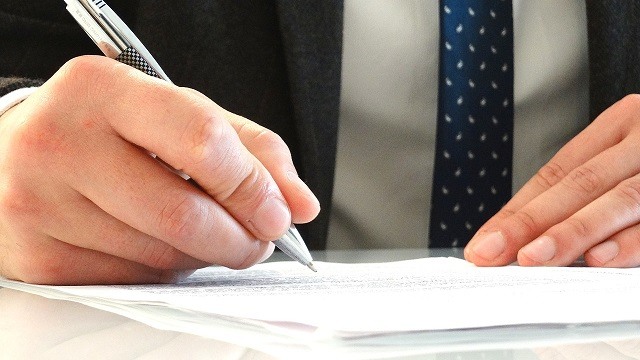 Being a caregiver for elderly relatives or loved ones is never easy. As Daily Money Managers we help many caregivers by offloading some of the day to day responsibilities of paperwork and administrative tasks.
But it's becoming harder than ever to cope with and navigate the legal system to get the help, advice and representation you may need for your loved one.
That's where an elder care attorney comes in.
These attorneys specialize in the issues that surround aging including retaining independence, quality of life and financial security. 
We got in touch with a select group of top elder care attorneys in the New York/New Jersey area to ask one thing: What are the first signs or reasons that somebody should speak to an elder care attorney?
By the end of this article you'll know exactly what an elder care attorney can help with, and when it makes sense to initiate a conversation.
First, let's cover the basics…
What is an Elder Care Attorney?
Elder care attorneys are specialized attorneys who focus on the legal needs of the elderly and their families, and advocate on their behalf.
They are more familiar with the needs of seniors and their caregivers than other attorneys, and are more familiar with the laws surrounding these topics.
Having an elder care attorney on your team can help you with:
Estate planning and administration – a plan for anticipating and arranging for the management and disposal of a person's estate during their life, at and after death, while minimizing taxes
Trusts – a fiduciary arrangement that allows you to pass assets to beneficiaries and protect inheritances
Benefit planning – Medicare, Medicaid, Social Security, disability, veteran's benefits, retirement funds, IRAs, 401ks, CDs and more
Living Will – a document clearly stating your elderly loved one's wishes to receive or not receive medical care in the event they cannot speak for themself
Power of Attorney – a document designating a person to make financial and medical decisions if your loved one becomes incapacitated
Guardianship – a legal arrangement establishing a relationship between a competent adult ("guardian") and a person who is incapacitated and can no longer care for themself
Tax planning – income tax, estate tax, gift tax and more
Insurance and investment advice – non-biased third party advice to help you evaluate and compare options available to you
Elder abuse and fraud – assist with issues related to financial abuse, physical abuse, senior scams and fraud
Many other areas including assisted living and life planning, business succession planning, care management, and elder care counseling
17 Common Signs You Should Talk With an Elder Care Attorney
We'll let the expert attorneys we spoke with handle this part of the article. Below you'll find the common scenarios and signs that you should speak with an elder care attorney:
---
Your loved one is in need of home care or entering an assisted living facility or nursing home. If he/she is a veteran then it becomes even more compelling.
You or a loved one has been diagnosed with a chronic condition, such as: dementia, Parkinson's Disease, ALS, Multiple Sclerosis, severe arthritis, diabetes, etc.
You are older than 75 years old and, though healthy, wish to protect assets in the event that you or your spouse requires long term care in the future. Even those with long term care insurance may benefit from elder care planning.
-Contributed by Eric R. Goldberg, Goldberg Law Group
---
Your loved one over the age of 65 has been hospitalized.
Your loved one is becoming confused about their finances, checkbook, etc.
You visit your loved one and are concerned by the state of the house, their dress, the amount of food in the refrigerator.
The biggest sign: Your loved one is over 65 and concerned that the cost of long-term care may bankrupt their finances.
-Contributed by Deirdre Wheatley-Liss, Principal at Porzio, Bromberg & Newman, PC
---
An unusual amount of unopened mail.
Disorganization in someone who was organized.
Poor eating habits.
Also, one should be doing planning long before any signs of dementia or forgetfulness begin to manifest themselves.  A Power of Attorney for Banking and Property Management together with a Proxy Directive for Healthcare are the first documents I would recommend executing. Without them, if a person becomes incompetent, one would have to go into court and obtain guardianship.
-Contributed by Linda F. Spiegel, Esq., Spiegel Law Firm
---
You or an aging loved one fits any of the following….
Married, one spouse is in declining health, they own a home and investments.
Now in, or about to enter, a nursing home and cannot pay for care indefinitely but may need to apply for Medicaid Benefits.
Wartime veteran or the widow of a wartime veteran with rising long term care costs but who does not yet need nursing home care.
Aging, have an adult special needs child and no written plan for that child.
Healthy seniors with no long term care plan and not enough income to pay over $120,000 per year long term care bill.
Second marriage with children from a first marriage and no long term care plan.
No power of attorney or health care directive or ones older than 5 years.
-Contributed by Yale S. Hauptman, Esq. and Laurie A. Hauptman, Esq., Hauptman & Hauptman, PC
---